PRESS RELEASE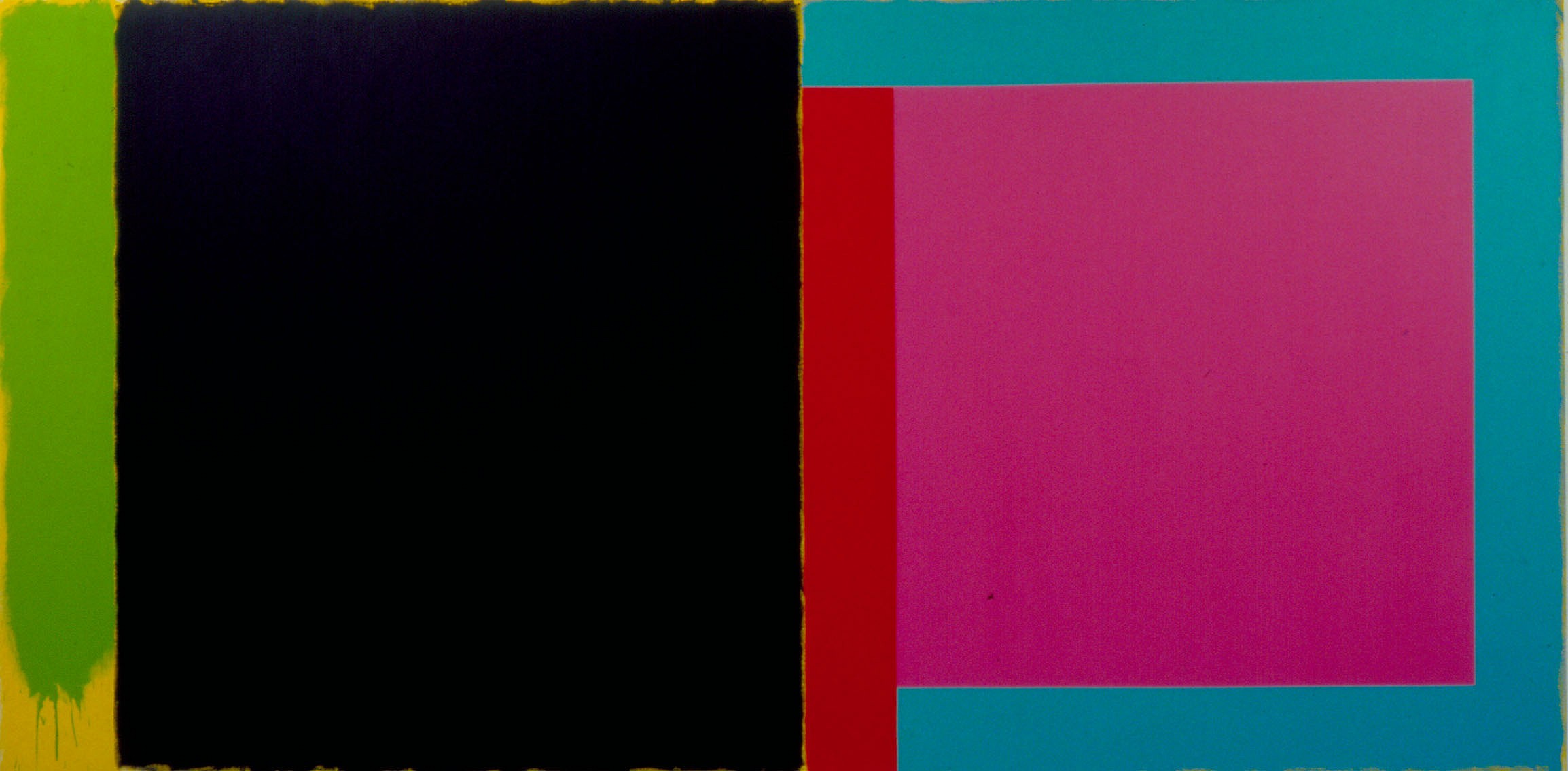 Doug Ohlson: Three Decades
Nov 1 – Nov 30, 2007
Boca Raton, FL – Elaine Baker Gallery is pleased to announce the upcoming exhibition Three Decades by painter Doug Ohlson opening on November 1 and continuing until November 30. Accompanying this exhibition, will be a presentation of etchings by Pablo Picasso in the east gallery.
Ohlson began his education in a number of small colleges, and a three year period in the U.S. Marines before graduating from the University of Minnesota with a B.A. in fine art. That same year, Ohlson moved to New York and was fortunate to interact with artists such as Robert Motherwell, Lee Krasner, and Barnett Newman while attending Hunter College where he eventually became a full time teacher.
Ohlson's formal 'color field' works reflect an elemental artistic vocabulary. The use of shape, scale, and line each convey a separate feeling, while simultaneously implying fundamental color theory. Much like other artists of the post war era, Ohlson's works require an involvement by his viewers. Bold blocks of color juxtaposed with painterly strokes, and unexpected linear elements create a dialogue between the surface of his paintings and their visual depth. Apparent in each decade present in this exhibition, is a timeline of development in Ohlson's work. The artist's early career, dominated by boldly saturated color, progressed into translucent and opaque hues with more definite evidence of Ohlson's hand. Most recently, the focus has turned to narrow bars of color abruptly placed throughout the canvas, as the artist says to "throw in a little wrench."
Doug Ohlson's works have continued to appear in exhibitions organized by The Metropolitan Museum of Art, NY, the National Gallery of Art, D.C., and The Whitney Museum of American Art, as well as numerous established galleries, since his initial group exhibition at the Minnesota Institute of Arts. Ohlson has also received prodigious awards including a National Endowment of the Arts Grant and a John Simon Guggenheim Memorial Foundation Fellowship.
Elaine Baker Gallery is located in the Gallery Center at 608 Banyan Trail in Boca Raton, Florida. For more information please contact Cristin Lane at 561.241.3050 or visit www.elainebakergallery.com